Click on the grocery image to be directed to Kroger's website and instructions for choosing the Friends of the Andrews-Dallas Township Public Library for your Kroger Community Rewards donation, or within the Kroger app, you can go to the main menu, select "Rewards" then "Community Rewards" then search by Andrews zipcode, 46702, to find us and enroll in the Community Rewards program. Choosing the Friends does not change the amount you pay at the store or change your fuel rewards points. It just lets Kroger know you would like the Friends to receive their donation dollars.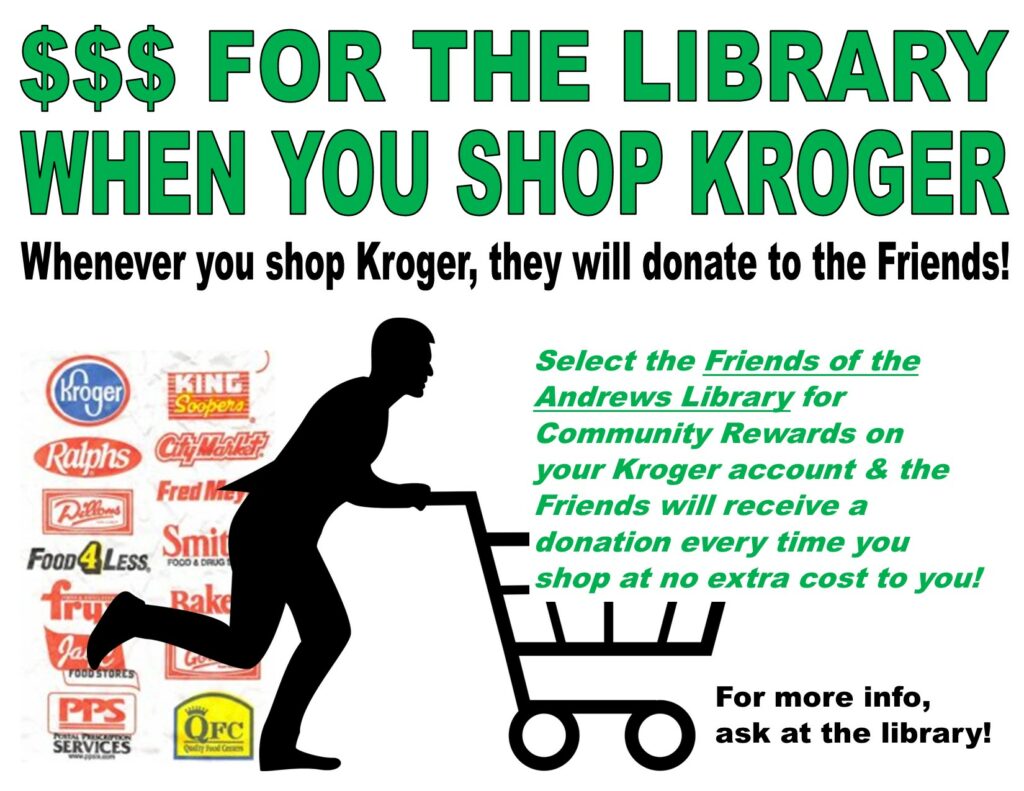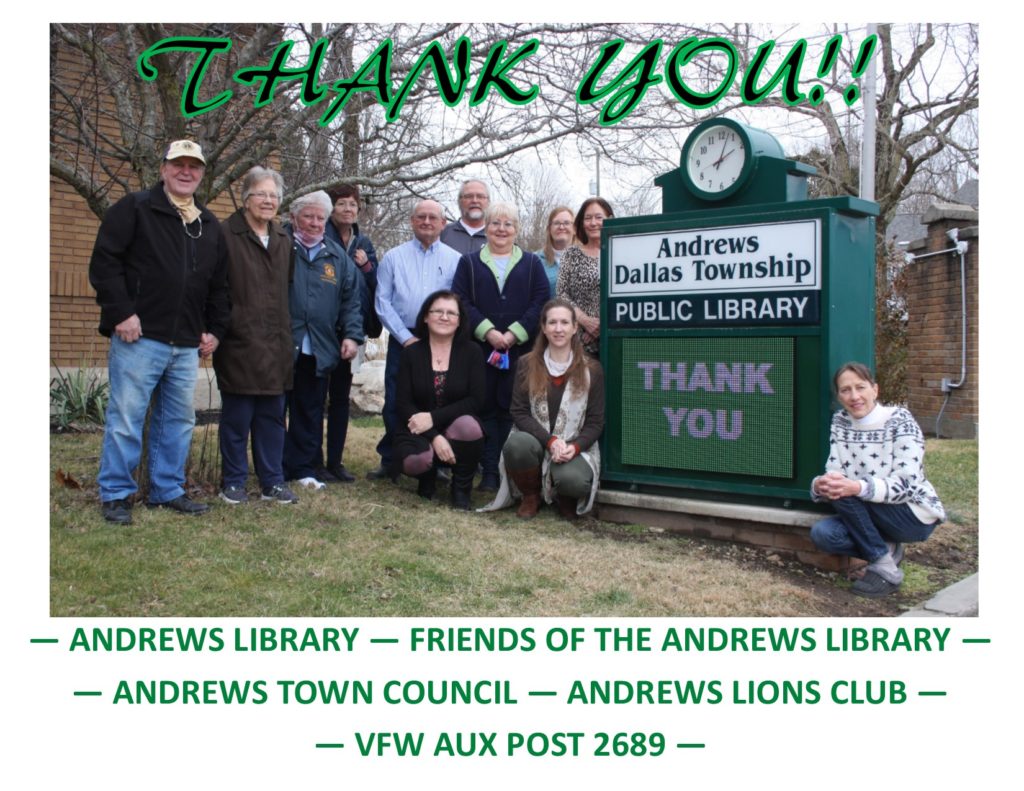 Thank you to the Friends for their
wonderful contributions to the library!
Every year, the Friends group donates funds for
summer and winter reading club prizes and programs. Plus, they have
purchased book carts, library magnets and pens,
and supplied our Tuesday afterschool snack program.
The Friends also sponsors book sales, craft workshops,
and an afternoon tea.
Ask how you can be a Friend of the Library! Friends membership benefits include a library bag, early book sale shopping, and $1 off library crafts!
PRINTABLE FRIENDS MEMBERSHIP FLYER
Also, you can support the Friends of the Andrews Library
with your regular shopping at Kroger!
Simply select the Friends of the Andrews Library
as your community rewards recipient — ask us how at the library!
The Friends of the Andrews-Dallas Township Public Library is a 501c3 non-profit organization. Members volunteer for library programs and raise funds to support the library. All donations to the Friends group are tax-deductible.
The Friends are always looking for donations of good condition books for their book sale.
Please contact the library about donating books.